Our Fire Tables are built from re-purposed wine barrels primarily from the world famous wine country of Napa Valley, in California.  The tops are made from a variety of granites and natural stone.  Our Burners run on liquid propane or natural gas, and are UL listed.  We ship all tables with a standard vinyl weather cover (tables should not be left uncovered in rain or extended periods of direct sunlight.)

Our Rockers come as singles or doubles, and are fully sealed with a clear spar polyurethane.  Our bar stools come in many varieties, are also fully sealed with poly, and can be swivel or fixed position.Rockers and StoolsRockers and Stools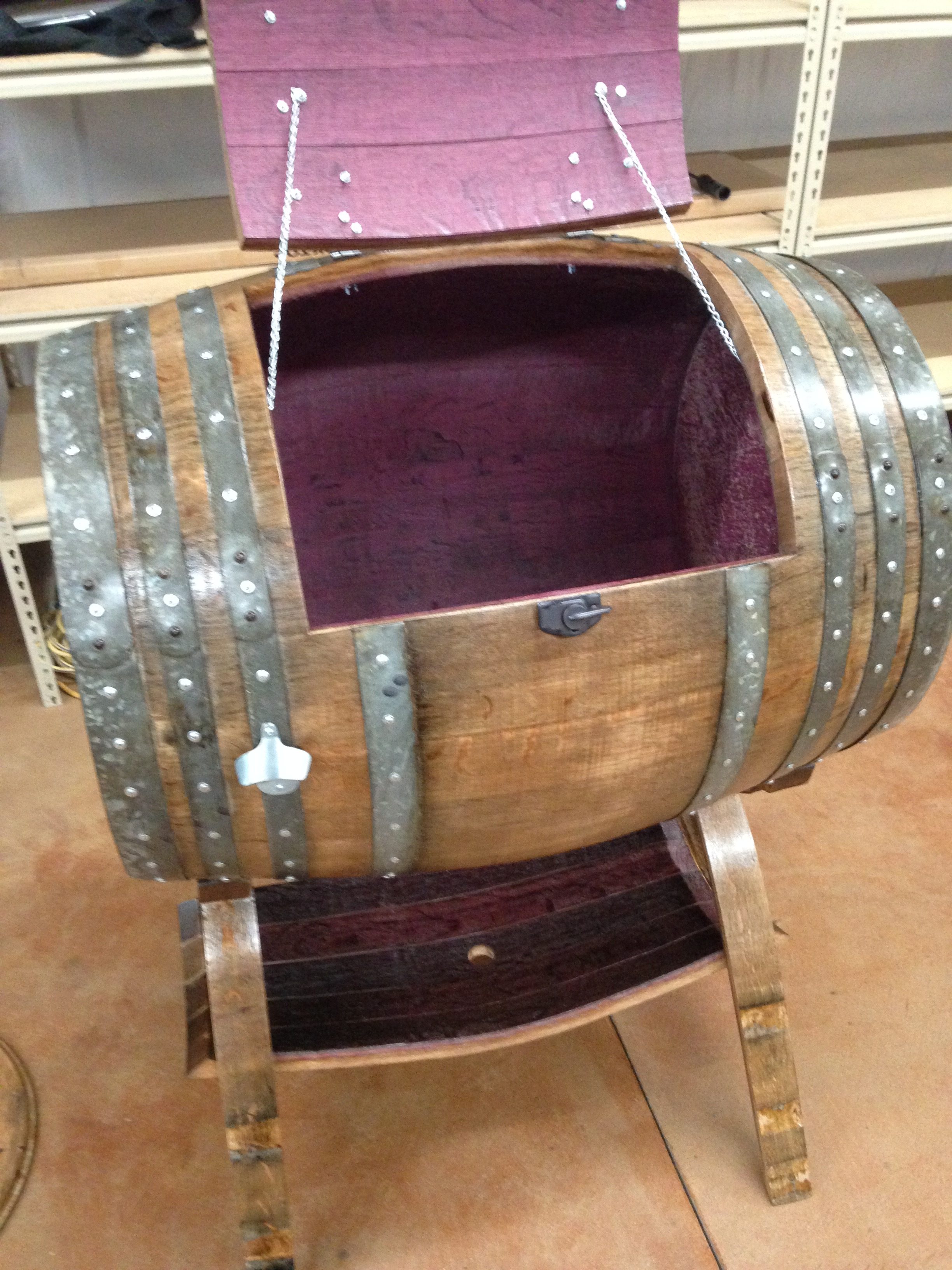 Coolers
Our Full Barrel Coolers make a real statement at your outdoor gatherings with family and friends.  Load them with your refreshments of choice. Keep in mind wine barrels rarely seal 100% of the time and do drip, for best results they must be steamed periodically to minimize leakage when the staves dry out.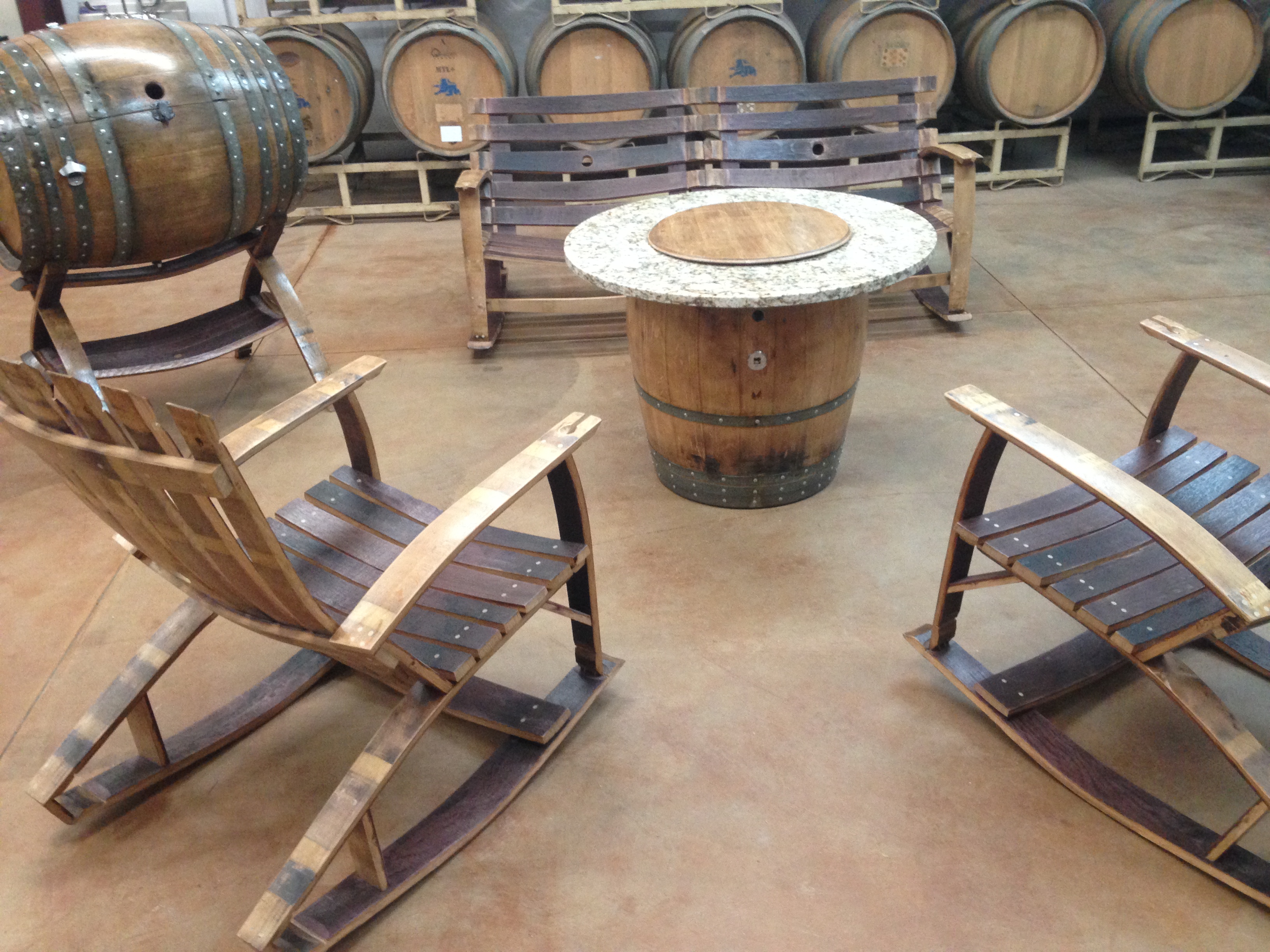 Complete Patio Sets
Fire tables are our specialty, but we also build complete furniture sets.
Any of our products can be bought seperately or together for a discount.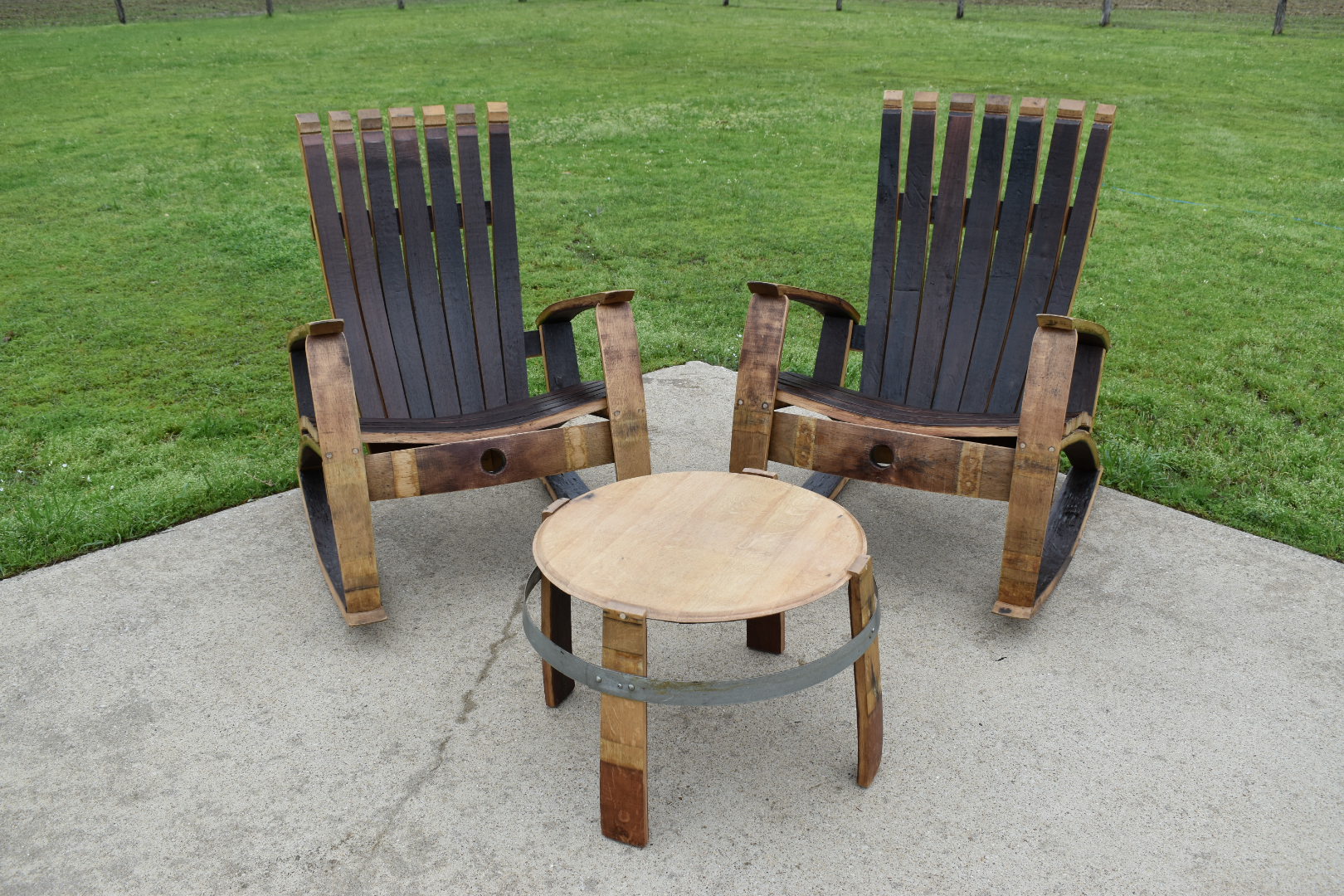 Custom Projects
One of our favorite things to do is design and build custom pieces for our customers.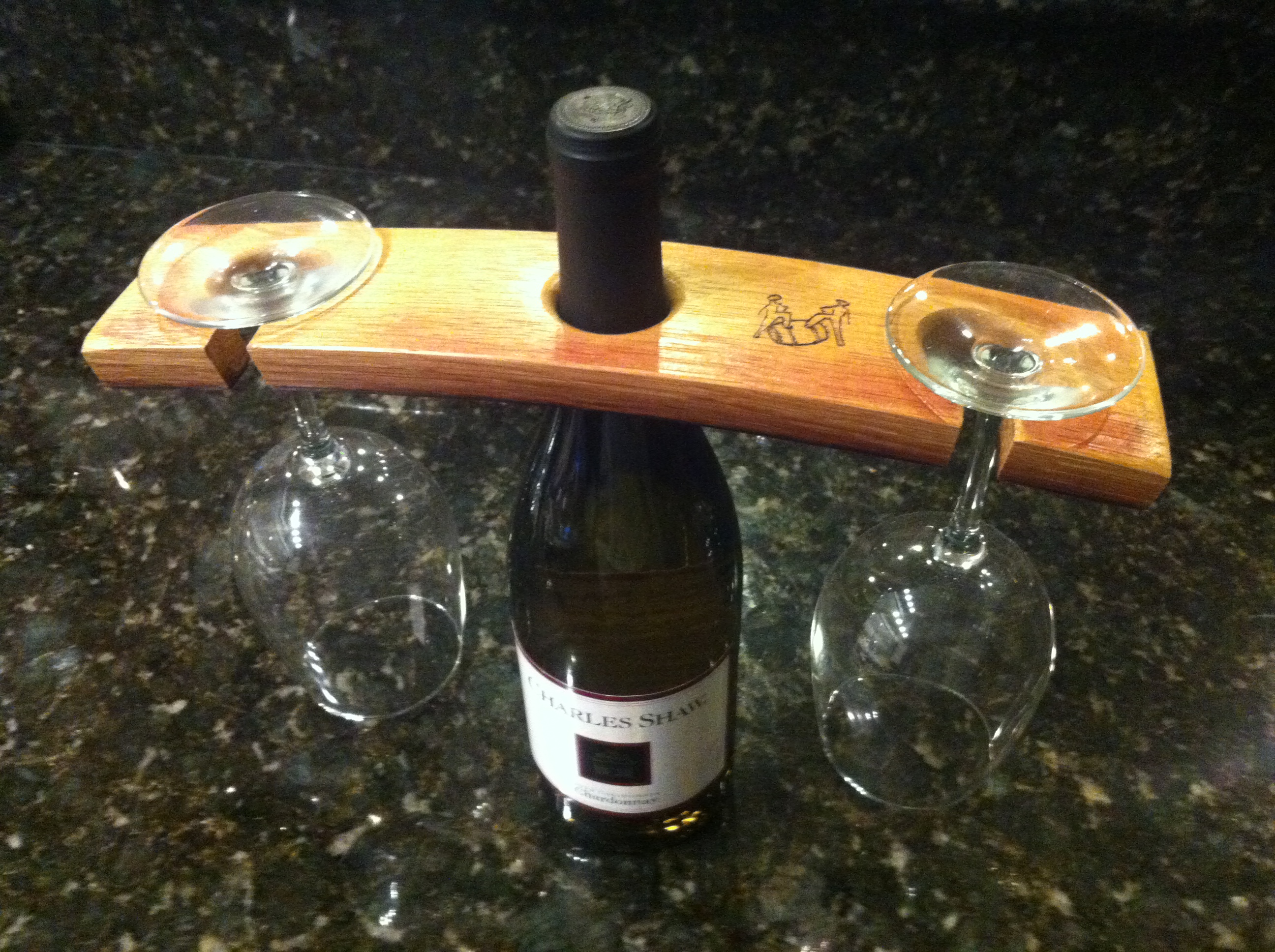 Small Goods
We also make many smaller items which are great for gifts or party favors.