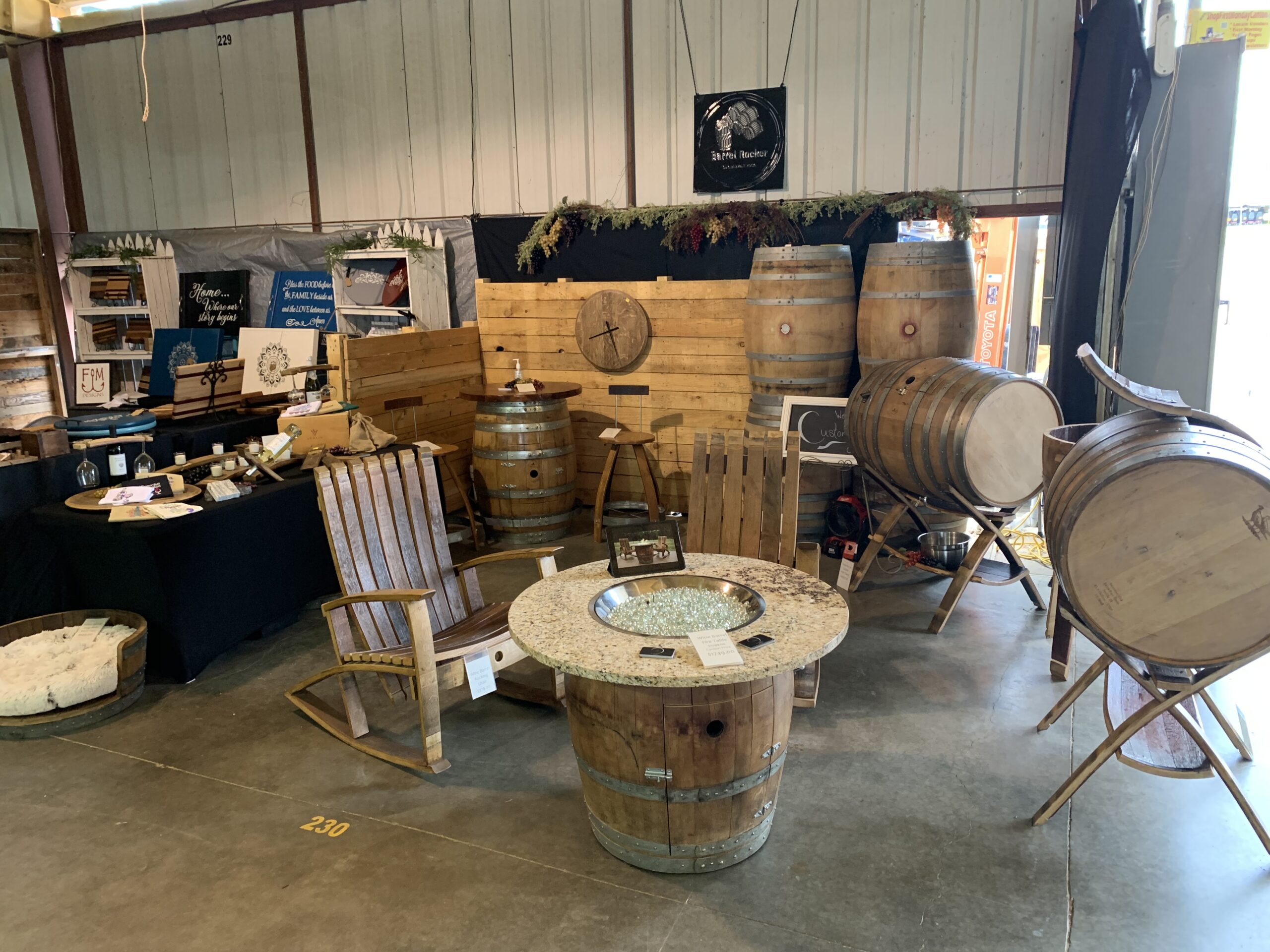 So it has been a while since our last blog....With the Covid19 epidemic, along with a surprising amount of custom orders, we have had our hands full. To bring everyone up to speed...
We are still at Canton First Mondays, but we have changed locations. We are now located in the Arbors 2 building, which seems to be working out great so far. Come check us out next weekend!
We have also made our annual trip out to California. We were able to bring back a few more barrels, but most importantly the rest of our tools!
Business has been steady in spite of the craziness of Covid19.
One example of some of the custom orders we have done is this set of 2 rockers and 2 adirondack chairs. The customer wanted them stained with a solid grey color...Although its not my cup of tea, they turned out really nice!
Thanks to all of our customers for helping to keep us going through these crazy times!